R.I.P. (Remy is Peaceful now)
Yo my PEEEEEEEEEEEEEEEEEEEEEEEEEPS!!!!! Remy died.
It happened recently, from unknown causes. Just like everyone else who has ever lived, Remy passed away, leaving his mark on the town of Boston and each of our hearts, like a moonshot over the Giant Monster in left and Mass Ave.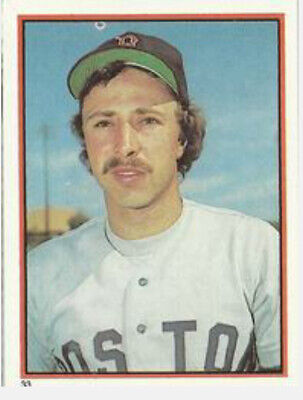 As a female (her) in sports, Remy was one of the most important things in my life. I can tell you basically all his stats from every year he played with the Socks, including his unforgettable 1980 season where he hit .313 with zero homers. Everything about him was legendary, and screamed "Boston Baseball." From his trademark voice to the way he would say "Buenos Noches" in the first period of the game to his family first mindset, there is not one person in Massachusetts who does not love every member of the Remy family with all their heart. Don't get me started on his moustache. He was the Pierce Brosnan of the booth.
You know, when people used to care about baseball, they would talk about how it was ruined by "Pink Hats." For those of you who do not know, a "Pink Hat" is a girl (she) who said they liked baseball, but wouldn't know the infield fly rule or the 12 men on the field rule. Let me tell you…I may be absolutely gorgeous, but I know both of those rules. I remember bouncing on my dad's knee listening to Remy's call of Ortiz's blast in game 7 of 2004. "We'll see you later tonight!"
Well, we won't see you any more Remdog, but in my dreams I will.
Anita Thrust is the lead writer for Competent Ladies Against Mansplaining section of The15net dot com. She lives in the Greater Boston Area with her rescue doggo Yodel, and her cats, Alice B. Toklas and Lil Wobey. Follow her @anitafifteen on the Twitter machine.